In early April, two Wisconsin 4-H'ers attended at the annual Public Issues Leadership Development (PILD) Conference in Arlington, Virginia — among the only young people in the country to take part.
Hosted by The Joint Council of Extension Professionals (JCEP), conference attendees are Extension stakeholders across the nation, including professionals, administrators and volunteers. The Wisconsin delegation included UW-Extension Cooperative Extension Dean and Director Karl Martin.
"Wisconsin sees young people as an integral part of that stakeholder group," says Amber Rehberg, Educational Programs Specialist for Wisconsin 4-H Youth Development.
Attending PILD gave Wisconsin 4-H Leadership Council Youth Co-President Alexis Leudtke and Youth Co-Vice President Adam Riley (pictured right) the opportunity to develop a view of the Extension system beyond the state level. They saw whom Extension's federal partners are, where our funding comes from and how funding is awarded.
"I felt greatly supported by the adult members of the Wisconsin delegation to share my story about how UW-Extension Youth Development Programs, such as 4-H and Teen Court, have impacted me and to voice the youth perspective during these important visits," Riley, says.
A significant part of the conference consisted of training for visits to Capitol Hill, speaking with staffers from the offices of Sen. Ron Johnson and Rep. Ron Kind.
"Due to PILD, I have gained the skills and confidence to hopefully continue reaching out  and advocating to my elected officials at the local, county, state, and federal levels about issues that I am very passionate about, including Cooperative Extension," says Riley.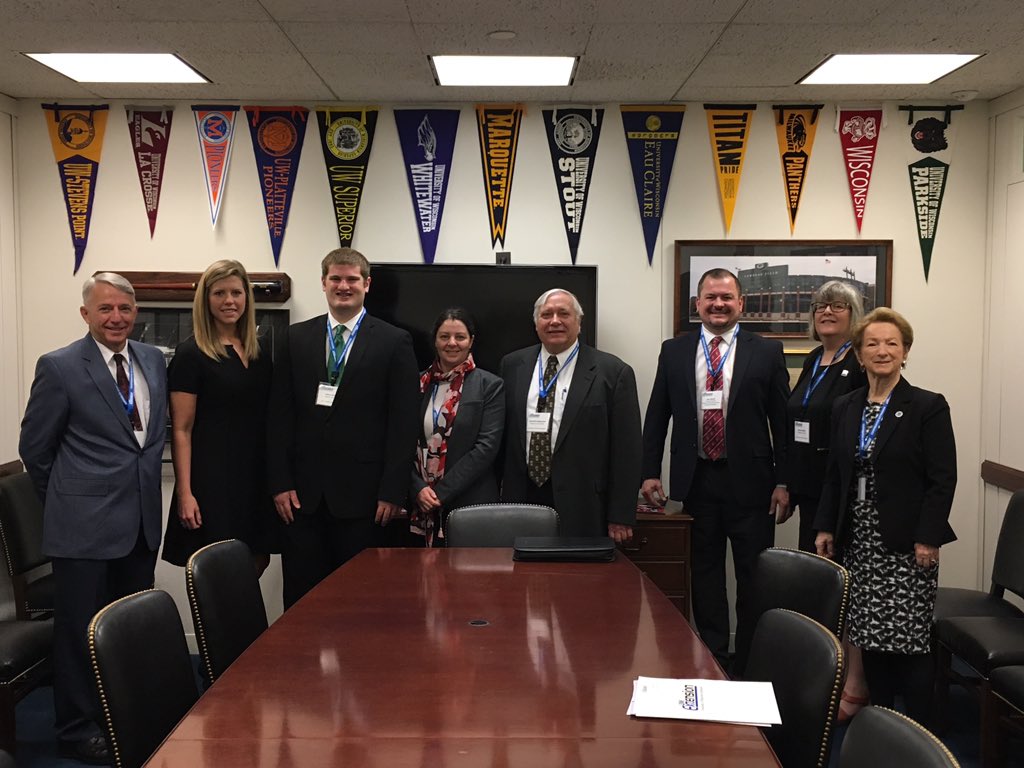 UW Cooperative Extension Delegation with Meris Petek at Senator Johnson's office in DC yesterday
— Karl Martin (@karl_j_martin) April 7, 2017
Martin says, "I am impressed with the commitment our county partners, 4-H youth representatives and colleagues demonstrate when they talk with federal legislators about the value of our local extension programs. Members of Congress and their staff were very attentive as their constituents talked about their experiences with Cooperative Extension."
Riley is part of a county teen court program that uses restorative justice principles. He's also traveled to two countries through States' 4-H International Exchange Programs and his family has hosted an international student. Read more about his UW-Extension experience in the document below.